Mix Pashmina & Silk Scarves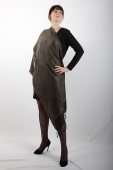 This wonderful, versatile Pashmina/Silk scarf will not only bring style to your life, it will bring comfort!
More»
27.0" X 66.0" ORIG. US $17.75 NOW $15.09

(1)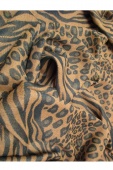 Beautiful Green Pashmina/Silk Scarf with leopard spots and zebra stripes!
More»
28.0" X 74.5" ORIG. US $16.00 NOW $13.60 New Item
30 days
100%


moneyback guarantee
Join our FREE club!
---
10% off coupon for your next purchase
Exclusive "members only" special promotion and sales deals
Priority customer service