Square Silk Scarves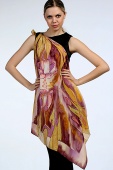 Experience the blissful romance of beautiful flowers with this stylish graphic silk scarf exclusively designed and made ...
More»
Handmade. 34.0" X 34.0" US $208.28

(14)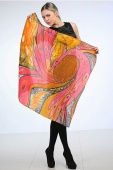 This is one of our most beautiful, absolutely one of a kind, Hand Painted Silk Scarf we have. Exclusively Ours.
More»
Handmade. 35.4" X 35.4" US $289.00

(13)
30 days
100%


moneyback guarantee
What Our Clients are Saying...

Join our FREE club!
---
10% off coupon for your next purchase
Exclusive "members only" special promotion and sales deals
Priority customer service