History of Scarves
November 25, 2012
---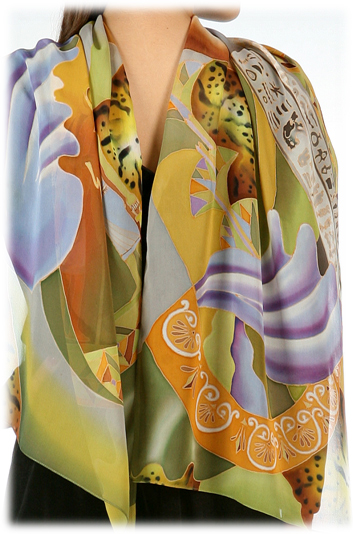 If you thought that silk scarves are the fashion statement of the 21st century then think again! Scarves have been worn and flaunted for centuries and can be dated back to the ancient Egyptian civilization. The use and types of scarves has evolved since then and is being worn more and more by women and now even by men across the world.
In some countries, the scarf is used to keep one warm in winters and in other countries it is an important element of their religion and faith. Let's take a step back in time and see how something as simple as a scarf has emerged and evolved into an important accessory and women Christmas gifts.
The Evolution of Scarf
1350 B.C: It all started with the Egyptian civilization in this period. The then Queen Nefertiti is known to be one of the first wearers of the scarf. It is not known if silk scarves existed during that period or not but it is known that Queen Nefertiti donned a finely woven scarf under her iconic conical headdress.
1000 B.C: Historical evidence shows that scarves were worn by Chinese warriors in ancient China. Chinese sculptures from that period denote scarf like rectangular pieces of cloth worn by the warriors.
230 B.C: Going back to ancient China again, historical evidence suggests that during the reign of Emperor Cheng, warriors donned scarves made from cloth. These scarves represented their military ranks.
10 A.D: The emergence of scarf in ancient Rome suggests that it may have travelled through traders from Asia all the way to Europe. Historical evidence suggests that scarves were being used as a linen cloth also known as Sudarium for wiping sweat from neck and face after rigorous exercise. People in ancient Rome wore these scarves around their neck or around the waist.
60 A.D: The great Emperor Nero of Rome was known to appear in public wearing a sudarium around his neck.
C. 1150: In the middle ages, Eleanor of Aquitaine popularized what is known as the "gossamer cascade". It is a style of wearing a scarf where the scarf falls down behind from the tip of a tall pointed hat.
1261: During this period in the 13th Century, Egyptians started wearing a scarf like belt around the hips. This style was worn low on the hips and was worn as a costume for a dancing style known today as belly dancing.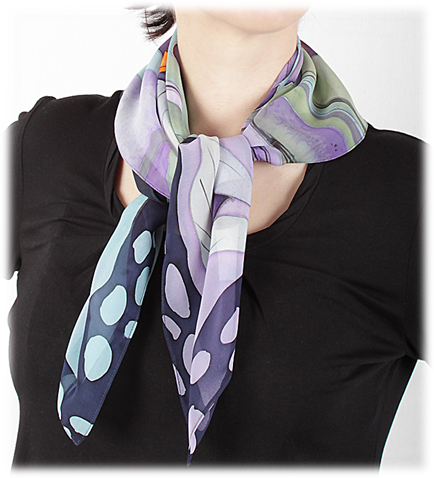 1600: Scarves travelled all across the world and during this period, it was worn by Croatian mercenaries and it signified rank among them.
1700: The cravats were born! During this period the French wore colorful scarves to demonstrate political support and these became popular as cravats.
1721: In New England, a custom evolved. The custom entailed giving away scarves to friends and family and important members of a community during a funeral ceremony. It had to be gifted by the family of the deceased.
1810: In the early 19th century, great music composer Beethoven sports scarves along with other fashionable attire to woo his love, Theresa Malfati.
1837 – 1900: This is an extremely important period in the history and evolution of silk scarves. It is during this period that two great names Hermès and Burberry were born or founded. During this period Queen Victoria came to the throne and popularized silk scarves as an important fashion accessory.
Since then silk scarves have become an important accessory and is constantly evolving through different styles and colors.
---
---
Posted in history of scarves
---