Silk Scarves and Shawls – Your Fashion First-Aid Kit
August 20, 2011
---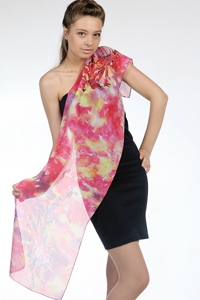 Silk scarves and shawls are undeniably some of the most beautiful and luxurious accessories that a woman could own. Aside from their ability to lift a whole variety of daytime and evening outfits out of the doldrums and into a league of their own, however, these gorgeous items can form an essential part of a woman's fashion first-aid kit.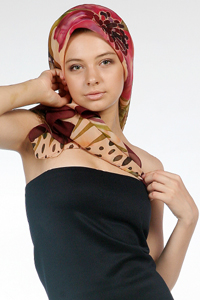 Women everywhere will understand the embarrassment or inconvenience that comes with snagging a pair of pantyhose or losing a false fingernail just at the very times when it is important that they look at their very best. Of course, these particular eventualities are not difficult to guard against though. Simply pop a bottle of nail polish in your bag to stop a snag in pantyhose from running and keep a bottle of nail glue handy in case a false nail should come adrift. What about if a fit of laughter or a filling meal causes a seam to split in a skirt, dress or pants though, or if you happen to spill something down your outfit when you are out and about? You can't exactly carry an entire change of clothing with you and sneak off into the powder room to change without drawing attention to your predicament. With a fabulous silk scarf or shawl to hand though, what you can do is a quick cover-up that no-one will even notice. Just drape your accessory casually around your shoulders or even tie it around your waist and no-one will be any the wiser.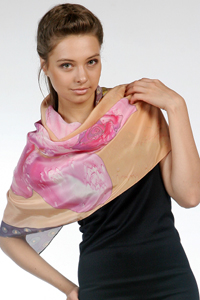 Another situation which has the potential for embarrassment is trying to change out of wet swimwear and into dry clothing on a beach, and here again, silk scarves and shawls can be an absolute godsend. Although many of the popular beaches have plenty of places where women can change clothes, this isn't always the case with the quieter locations. Silk scarves and shawls, however, make the perfect cover-up to let you switch clothing discreetly and without fuss. Get caught out when your car breaks down and you are sitting there in the cold, meanwhile, and your fabulous women's silk scarf or shawl will help to keep you cozy until help arrives.
In a fashion sense, silk scarves and shawls are some of the most versatile accessories available, because of course they can be worn in so many different ways and on so many different occasions. When practical and fashion emergencies arise, however, they are simply some of the handiest items to form part of your fashion first-aid kit.
Julie-Ann
August 20, 2011
---
---
Posted in how to wear and tie a silk scarves & shawls
---