Silk Scarves - Wonderful Gifts for Art Lovers
January 4, 2013
---
Be it the New Year, Christmas, Valentine Day or just the anniversary or birthday of someone special, you buy gifts for a lot of people all through the year. Now if you have faced the situation when you find it slightly difficult to come up with a gift idea that is innovative, classy and stands out, we have just the solution for you. Silk scarves, ties and paintings are great ideas for gifts, especially when they are ones that are lovingly hand crafted and adorned by designs and artwork that bear the signature styles of maestros, including Gustav Klimt, Hundertwasser and Vincent Van Gogh. Your discerning art lover friend, partner or business client will surely be bowled over with a gift as unique as this.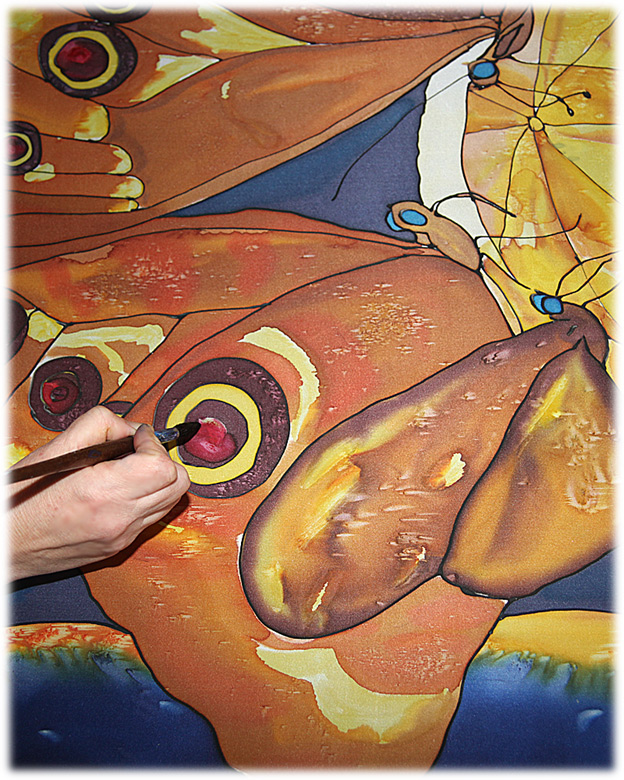 Searching for Something Unique and Useful for your Girl Gang?
Say if you are searching for gifts for all your girlfriends. A gift that makes them feel classy and pampered. When it comes to your girl gang, you cannot but choose the most elegant and unique gifts. Silk items are perfect gifts for the women in your life and also make for a great fashion accessory for the working women, who might find it difficult to experiment too much with her office wardrobe. A striking sheer silk scarf can add just the amount of subtle glamour without making you seem too decked up for your office. Then again silk scarves go equally well with your evening dress and help to jazz it up. They are also a lot of help to break the monotony of your winter attire. As a working woman you and your girl friends are all expected to venture out all the time, braving the cold and snow. A silk scarf around your neck will lend colour to your otherwise drab winter gear and also help to stave off the cold. When you gift them silk items, your girl gang will surely appreciate the thought that you have put in toward such a unique, elegant, and useful gift.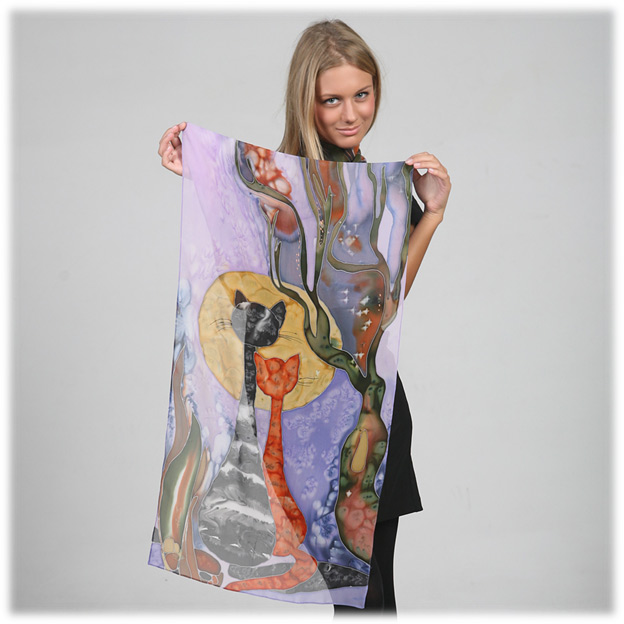 For the Special Valentine Gift
When you are looking for a gift for your beloved on the Valentine eve, you would surely want something that is special and unique. You can't go wrong with a luxurious and carefully handcrafted silk scarf or silk tie. These silk items are hand painted with unique designs and artwork. They are also hand crafted with special care and love to give them a luxurious and warm finish that makes your loved one stand out from the crowd. They are not like factory made routine items and each of them have a design that is different from others. Signature styles of art greats, such as Van Gogh and Hundertwasser, are inspirations behind their unique designs and are sure to make heads turn. This elegant, classy and unique gift is certain to put a smile on your beloved's face.
Silk Items Are Great as Corporate Gifts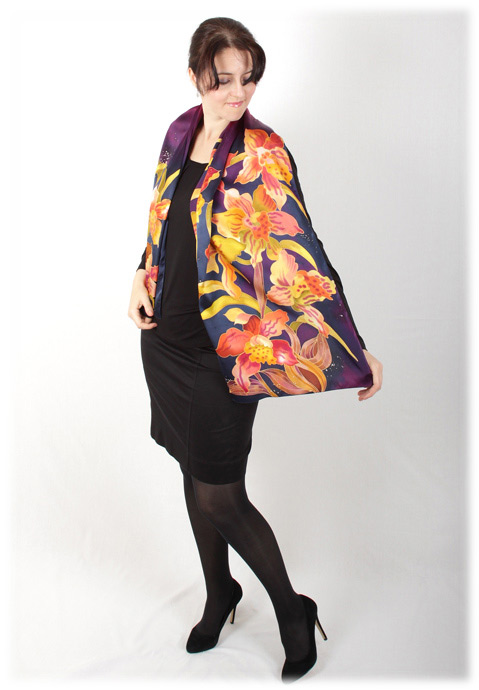 You also have to buy a lot of corporate gifts for your clients and valued customers for various occasions – be it Christmas or New Year. These gifts are expected to help you retain their loyalty and faith. Here again, silk items like scarves, ties, and paintings can do wonders for you. Silk is one material that talks of luxury, elegance and style. A beautiful silk painting neatly framed is almost sure to make your client go wow. Similarly, silk scarves and ties are always in fashion for men and women since silk is one item that has timeless appeal. When the items are hand-painted with unique artwork and designs, they are probably all the more coveted. Everyone likes to get gifts that are unique to them, something that no one else possesses. Silk scarves, ties, and paintings are gift ideas that let you pamper people who matter. No two items are the same, since each has a unique design or artwork hand-painted on it. These are especially goof for art lovers, since they have their art work inspired from the styles of all time greats, such as Van Gogh. While owning an original Van Gogh is but a dream for most art lovers, you can certainly indulge them in a gift that lets them get a feel of that.
So, no matter whether you are hunting for gift ideas for your friends, lover or an important client, silk items are a wonderful gift for all season. When you want to make someone feel special, you go for a gift that is special and not like any other and silk gift items are precisely that. They are luxurious, elegant and great as style statements. They have the special feel of carefully hand crafted items and are unique in their art works, making them stand out from hordes of other gifts that they may have received. This time around when you find yourself running out of gift ideas to make people feel special, think silk and indulge the special people in your life with gifts that are special in the real sense.
Wishing you all the best,
Anda Tudor
Business Manager, WomenClothingToday.com
---
---
---