Would you buy a silk scarf worth $4.8million? Someone already has
January 14, 2013
---
For aficionados of luxury status symbols, silk often makes for a prominent part of their own personal collection. From silk ties, rugs, clothes to silk scarves, there's no denying the already established linkage between silk and opulence. So, in most parts of the world shelling out $2-3K for a tiny square piece of silk scarf with dimensions measuring roughly 35"x35" is not frowned upon.
Obviously this price quote is directly proportional to the popularity of the brand name. The sale of high-end label items depends mostly on their position in the luxury hierarchy, which is precisely why Hèrmes can easily get away with pricing their trademark silk scarves for $4000 and up. But then comes the question of 'just how much is too much'. Would you- not withstanding your financial position and the knack to create an impression of societal superiority- spend $4.8 million? Apparently someone already has!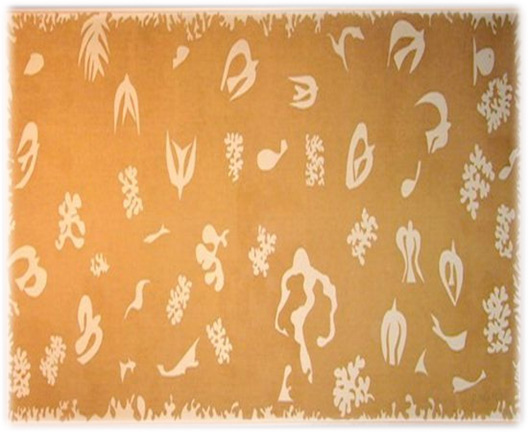 At Christies, London, an Ascher scarf has been auctioned AND bought for $4.8 million: that is the lifetime earning of a considerable majority of people in the eastern subcontinents.
At first, the scarf appears no different than a million other today. In fact, if you happen to be abreast with the current trends in the silk scarf world, you would be acquainted with how silk scarves that bear a hand painted contemporary version of original works by renowned artists, is the current rage. From Vincent van Gogh to Friedensreich Hundertwasser, the recreation of the artist's masterwork with a touch of innovation by today's artists for distingue designer labels is what's currently dominating the trend.
The Ascher silk scarf has a special story to tell (hence the hype). It all started when the founder of the company- Zika Ascher had gone to Paris in the year 1946 to convince French artists to design scarves for the brand. Some of the artists he approached include Henry Moore, Pablo Picasso, and Henri Matisse. The auctioned scarf is the original work by Matisse and is based on the account of his journey to Tahiti in 1940. The scarf that bears Matisse's work Oceanie and is more of an ensemble of abstract sea creatures and prints, belongs to a batch of 30 limited edition scarves created back then. In the past, the scarf made for an elegant wall décor for the founder's grandson San Ascher. Finally, the artistic silk scarf landed at Christies, where it was later auctioned.
Apart from the cultural and artistic sentiments associated with the scarf, it also features a very innovative concept and manifests the foundation of a collaboration that will later propel the brand's popularity throughout the world. Having already gained publicity, the Matisse silk scarf with its own cultural legacy was finally auctioned at $4.8 million after a good couple of rounds of bidding. The highest bidder, who remains anonymous, has just bought a scarf from the eponymous scarf brand that costs more than Selena Gomez's collective net worth. All we can say is that either they are a passionate lover or a compulsive collector of artifacts.
Even though the Ascher scarf has been auctioned for a whooping amount of money, the brand although popular for its eclectic collection of scarf does not usually price their collection at an eye-popping rate. The Ascher Matisse scarf did score once being the Bugatti of the scarf world, but Hèrmes constantly manufactures and price their silk scarves at a significantly higher rate than general, producing a steady flow of Rolls Royce silk scarves of the scarf world. Also, the brand boasts of using authentic Chinese silk to manufacture their range of silk scarves, add to that an improvised hand painted version of an artwork by some renowned artist of the bygone era or even a completely original one. That is why Hèrmes has always been at the top of the most expensive silk scarves list since the time of the elegant Grace Kelly who also happened to popularize the scarf and sunglasses trend. She being a stalwart of the brand would regularly step out in one of their silk scarves; her affinity towards silk scarves was such that when she fractured her arm she used a Hèrmes silk scarf to tie it around like a sling over her medical cast.
Other brands who have launched their own versions of this elegant piece of accessory at unbelievable high prices are Gucci, Lanvin, Emilio Pucci, Jimmy Choo, and Bottega Veneta. While the actual price of the accessory also depends upon one's geographical location, this is based on a general estimate.
Silk scarves make for excellent and exquisite gifts. When in doubt, go with a silk scarf as a present, not only it has a universal appeal and isn't gender specific (a lot of men love to accessorize their outfit with a silk scarf worn in an elegant military-style manner around their neck), it also makes for a thoughtful gift item, especially for someone who is an art enthusiast or scarves collector.
Warm regards,
WomenClothingToday.com
---
---
Posted in luxury scarves
---