How To Choose The Best Framing For Your Silk Painting
January 15, 2013
---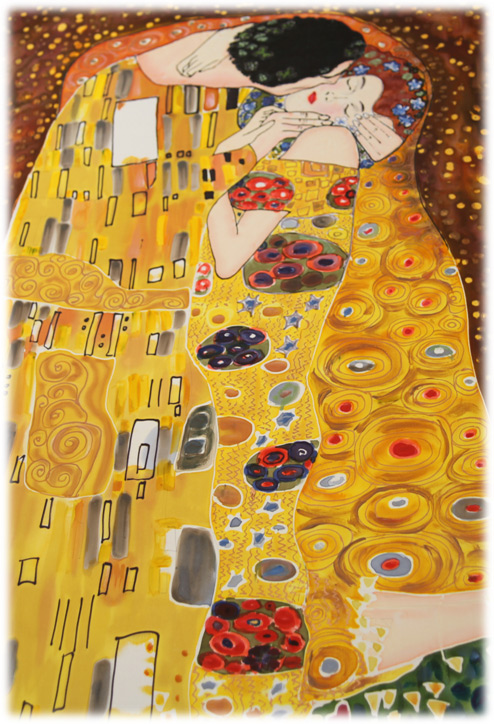 There is something magical about silk that no other type of cloth can or will ever be able to overshadow. This is one of the reasons why silk paintings are ever so popular across the world. Silk is known to add glow and depth to any painting and bring out the true essence of the subject of any painting. Another important reason why silk paintings are popular is because silk is an all-climate fabric and hence your painting is going to last for a long time.
Silk paintings in their own unique way create a sense of aura that is synonymous with the subject or the core idea of the painting. Depending on the type of painting or the subject or depiction in the painting, silk can bring out several different characteristics, such as elegance, softness, subtleness, depth, and flexibility. At the same time, paintings on silk can also exude certain emotions like love, happiness, vibrancy, sensuality, generosity and much more.
Another interesting aspect of silk painting is that it helps in bringing out true colors. Paintings on silk can be made using a single color or a complex mixture of multiple colors. Paintings in silk are normally created using various techniques, such as shading, resist, watercolor, gradation, salting, hard edge, and water/alcohol spotting. The big question is: What type of framing should you use for your silk paintings so that it blends into your home's interior? The type of framing you opt for will also ensure that the visual effect of the painting is maximized.
Choosing the Right Frame
Over the years, psychologists, interior decorators, feng shui experts, have been trying to find ways to blend silk paintings and their frames with the interiors of the home. The interiors can represent anything from the color of the walls to the color shades on the window blinds. There is no single best framing for silk paintings because your painting and home interiors are both your personal space and choice. Hence, what goes great for your interiors might not be best suited for someone else's.
Framing of silk paintings and the color of the home decor is known to influence emotions of people. It can also influence health. For example: if the colors in the paintings are cobalt blue and you frame it in deep rich wooden color and paint the walls in turquoise then the colors and framing will have a very relaxing and soothing effect on the mind. So when the mind is at peace there will definitely be harmony!
Here are some of the top framing options available for your silk paintings that will definitely blend with your home décor: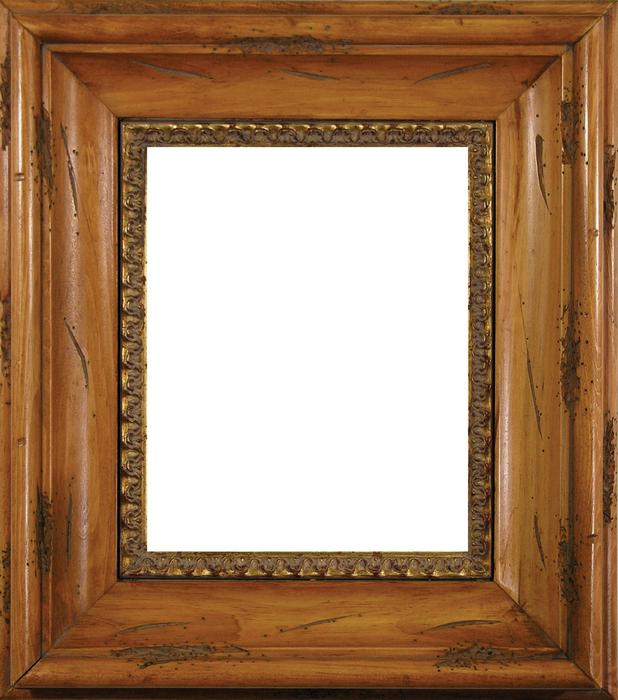 Wood: Wooden frames are also in style! The salient aspect of wooden frames is that it adds a touch of class and elegance to silk paintings. Apart from this, you can also choose from simple wooden frames to those carved with intricate designs. These frames can also be added exterior luster through polishing or varnishing. Wooden frames are available for different sizes of silk paintings varying from 4"x6" to 48"x72" and much more. You also have the option of customizing the frames depending on the painting and the décor of your home. There are 4 important frame width and depth available and they are standard, thin, ultra thin, and wide. If this is not all, you can check out the several types of stain and lacquer finishes available right from maple clear lacquer to ash cherry among others.
Metal: Metal framing has a different effect than that of wood. It offers a brighter shine and ensures silk paintings exude much more radiance. You can choose from a solid metal frame or metal floater frames. The standard metal frames are available in several different frame finishes including graphite, frosted silver, frosted walnut, German silver, matte black, dusk, and white among others. The salient aspect of metal frames is that they can create a neat appearance and are used quite often in most modern day homes. Although, metal frames don't offer the numerous intricate design styles offered by wood, they are more durable and economical.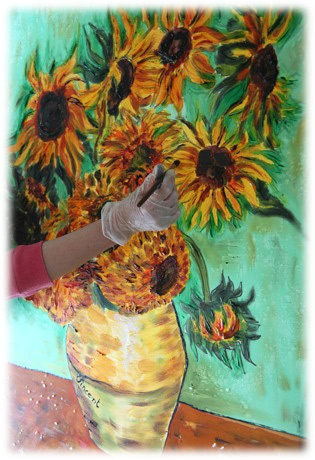 There are several other options available for framing silk paintings but you need to remember one important thing: "Always choose your frame according to the painting and the existing décor and not the other way round".
At WomenClothingToday.com, you get the option to choose from hand painted silk paintings inspired from Van Gogh and Gustav Klimt. These paintings are shipped with extreme care and are ready for use. The silk paintings are shipped mounted on stretcher bars and gallery wrapped (stapled on the back - sides are painted). If you require additional frames, we recommend you to choose it based on your home décor.
Warm regards,
WomenClothingToday Team
---
---
Posted in how to choose the best framing for your silk painting
---